The Daniel Building - CNC's First Home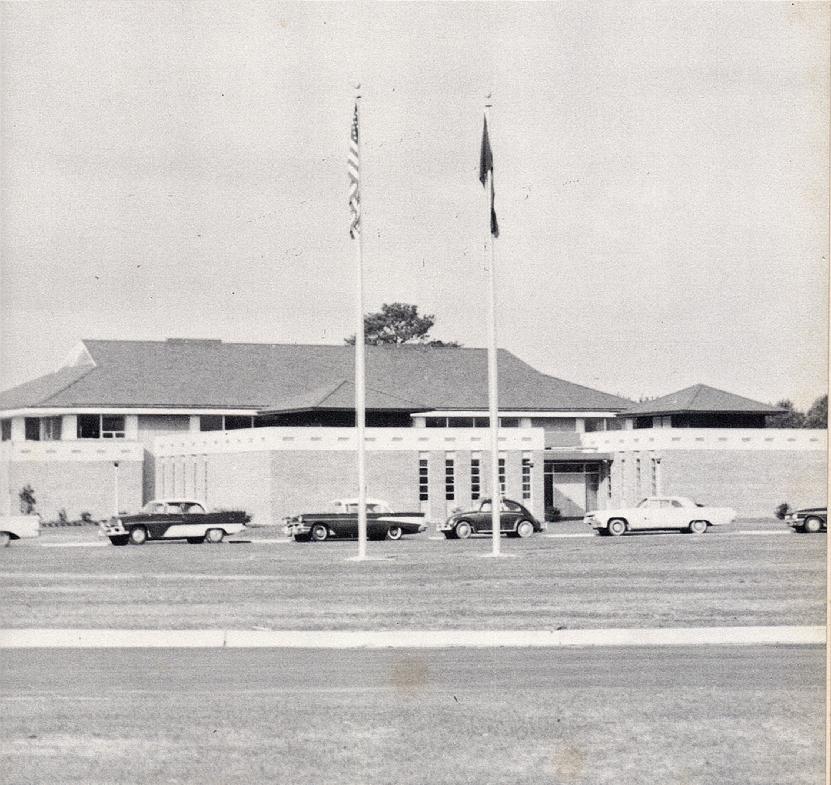 Christopher Newport Hall
Gosnold Hall
Back entrance to Captain John Smith Library, facing Shoe Lane.
Wingfield Hall
CNC Campus Map - 1971
Where

is CN

C

on today's CNU campus? This map will help you find the little college you used to know so well. Start with Trible Library (#29 on the map ). It sits on the site of what used to be Smith Hall

&

Captain John Smith Library (one unit, completed in 1967). The left side of Trible, the part facing the courtyard (yellow square), is about where Smith Hall was--the offices of Admission & Registration, Business, the President and the Dean of Faculty. The middle part is where the original Smith Library was, and right of that it is an actual piece from the

second decade

of CNC--a one-story brick extension of Smith Library that was added in 1979.




CLICK ON THE MAP TO ENLARGE
Directly across from the Library (#35) is the site of

Wingfield Hall

(completed in 1970), which was demolished in 2011-12. The new Luter Hall (Luter School of Business) is located there now, completed this Fall (2013).

Newport Hall

, which was the first "Shoe Lane Campus" building (completed in 1964) and also the first building destroyed (in 2008), was roughly to the right of #13 on the map. Archaeologists digging in that grass might find pieces of green chalkboards, prison-built furniture, old copies of freshmen textbooks.
Gosnold Hall

(completed in 1965) is actually still there--#12, behind (and hidden by) #20 , the new science building, Forbes Hall. I do not know what the fate of our first home of scientific studies will be. To the left of Gosnold is a greatly transformed Ratcliffe Hall (#25), the original of which was completed in Spring 1967. Once our gymnasium, it now houses classrooms and faculty & staff offices.
CNC

is still in this location, but a little hard to find--without a map.
This site is NOT affiliated with Christopher Newport University